May today there be peace within. May you trust that you are exactly where you are meant to be. May you remember the infinite possibilities that are born of faith in yourself and others. May you use the gifts that you have received, and pass on the love that has been given to you. May you be content with yourself just the way you are.
Let this knowledge settle into your bones, and allow your soul the freedom to sing, dance, praise and love. It is there for each and every one of us.
You are not here merely to make a living. You are here in order to enable the world to live more amply, with greater vision, with a finer spirit of hope and achievement. You are here to enrich the world, and you impoverish yourself if you forget the errand. ~ Woodrow Wilson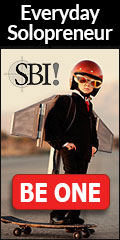 You are never given a wish without also being given the power to make it true. You may have to work for it, however.
~ Richard Bach
---
Blogs and other
useful links to open the mind and heal body and soul...
AnaRose Botanicals

Dr. Mercola

GreenMedinfo

IMVA

MountainRoseHerbs

Natura Sophia

Neil Kramer

Plant Healer: A Journal of Traditional Herbalism

Spiritual PhytoEssencing

What Doctors Don't Tell You

Young Living
---
Kind words from visitors...
"I was just going through your words of wisdom, I absolutely agree with you on all counts, I especially loved your poem, my sentiments exactly! It reminds me of my painting "EVOLVE" ...As we all reach for earth healing it is so important for us to share our inherent knowledge with one another within our communities."
~ Jane Evershed
"As a scholar studying molecular biology down here in sunny South Africa I must say I find every resource on this site beneficial, so many of the thoughts I've had you have been able to put into words and teachings, wisdom of sorts, I wish you the best for the future. Peace and love to you and those around you." ~ Sean
"Thank you for your Service to Humanity!!! You are an inspiration!" ~ Tammy Minnich
---
In your light
I learn how to love.
In your beauty,
how to make poems.
You dance inside my chest,
where no one sees you,
but sometimes I do,
and that sight
becomes this art.
~ Rumi
---